We have 4 albums available on CD, "Limited Edition", "Stand Up Binky", "Bouncin' Around" and "Live at Exning Road"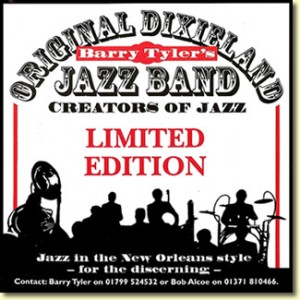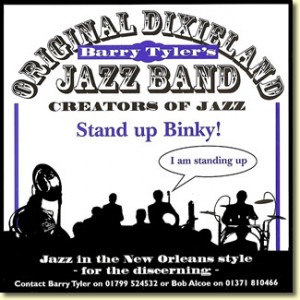 To hear some sample tracks, visit our bass player's (Paul Coulten's) Facebook page where there are some video clips of the band at his Jazz Picnic Aug 1 2015.
Please contact us for details on how to purchase a CD! "Live at Exning Road" is available from Paul Coulten (email paulcoulten@btinternet.com) for £5. 15 foot tapping tracks. The first track "Smiles" is also on youtube, go to "barry tyler jazz band". This is followed by a top quality recording of the band on tour in Ascona: this is planned as the band's next CD, when the master can be found!